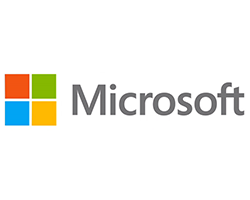 MICROSOFT
PAOLO ANDREOTTI
REGIONAL DIRECTOR MICROSOFT ONLINE DIVISION
Paolo Andreotti is the Regional Director for the Microsoft Online Division with responsibility for 15 EMEA markets, including Germany, Netherlands, Italy, Russia and the Nordics.
His background is in general management and digital strategy of editorial sites and web portals, having worked for Il Sole 24 Ore, Yahoo!, RCS Corriere della Sera and Microsoft MSN.
He has a BA in Literature, a major degree in Philology and an Executive MBA at Politecnico di Milano.