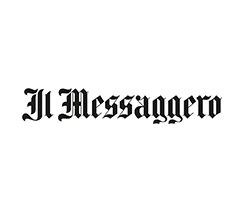 IL MESSAGGERO
ALVISE ZANARDI
MANAGING DIRECTOR IL MESSAGGERO S.p.A. – CALTAGIRONE EDITRE S.p.A.
Graduated in Economics at Bologna University and MBA at Bocconi University of Milan, Alvise Zanardi has proven track record (15 +years of experience) of developing profitable business in the digital & mobile industry in international markets. Zanardi began his career as R&D analyst at Assicurazioni Generali in Belgium and then as Senior associate at At Kearney. From 2001 to 2011 Zanardi worked in the media company Buongiorno: from 2001 to 2004 as Director Business Development of Buongiorno International, from 2005 to 2007 as Managing Director of Buongiorno France & MENA and from 2008 as CEO Marketing Services of Buongiorno S.p.A.
In February 2011 Zanardi joined Messaggero S.p.A. as Managing Director dealing with digital activities of Gruppo Editoriale Caltagirone.
He is member of the advisory board of Il Mattino S.p.a., Consorzio Edicola Italiana e Audiweb s.r.l.